Collection:

Offspring Cabernet
This wines´ harmony is perfect, which is currently recognizable when you have a look at the golden ring that adorns the label. Dark ruby garnet. Powerful and full-bodied Cabernet Sauvignon from the single vineyard "Hochbaum (High tree)" of the great cru "Altes Weingebirge (Old wine mountains)". A very deep Sauvignon fruit, fine roast aromas, nuances of tobacco as well as chocolate, liquorice, and poppy, dried fruits (prune, blackcurrant), ripe tannins, and a never ending finish.
Grape variety(ies): 100 % Cabernet Sauvignon
Quality: Quality wine from Austria
Origin: Mittelburgenland, Austria
Alcohol: 14,5 % vol
Sugar degree: dry
Vinification: Aged 36 month in 225 litre oak barrels (second use).
Ratings: TOP (awarded by "Vinaria" to one of the best 36 red wines in Austria.), 93 points (Falstaff)
Vegan certified
In favor of "Austrian Cancer Aid" and "Licht ins Dunkel".
More information about the "Offspring wines" can be found at http://www.offspring-wein.com/eng/
Ready to be shipped within a workday
Ready to be shipped within a workday
Here are matching gift boxes.
×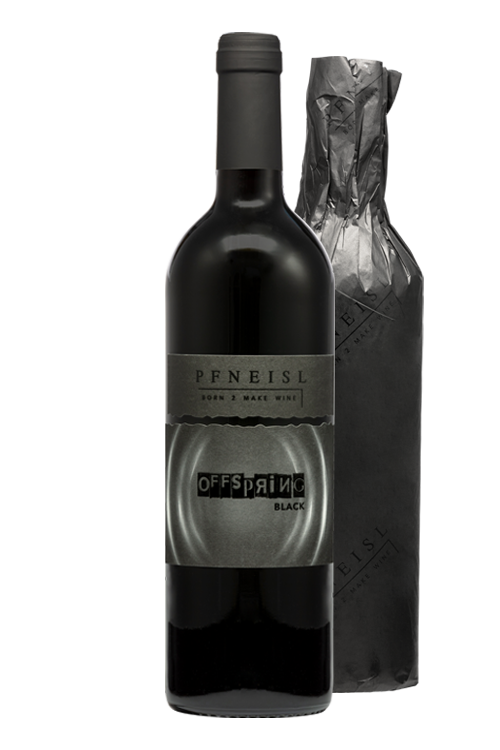 >