Collection:

Offspring Rosé
WINE DESCRIPTION
This diva-like and at the same time classy rosé is an extremely fruity blend of Pinot Noir and Shiraz. The grapes for this rosé were harvested (by hand, of course) in mid-September. After about six hours of maceration, the must was drawn into steel tanks, where spontaneous fermentation took place and ended with a natural residual sweetness.
With a strong salmon pink and pink reflections, this serious drop brings color into your life and promises an exceptionally refreshing, feather-light drinking pleasure with a long finish.
Dominated by raspberries, accompanied by cherry blossoms, the scent of pineapple and fresh lime notes, the ice-cold rosé is the ideal summer wine or the basis for a cocktail, although it also knows how to inspire in winter as "ski water for adults"! Wine redefined!
MISCELLANEOUS
This rosé is also interesting for wine lovers with histamine intolerance, as according to an analysis by the Federal Office for Viticulture, it is classified as low in histamine with a histamine value of 0.2 mg/l (2021 vintage) and <0.1 mg/l (2022 vintage). can be (at the time of submission). *The personal tolerance limit is different.
Other low histamine wines: White Pepper 2021, Offspring White 2021, Zweigelt 2022

The wine is also suitable for vegans. 


ANALYSIS DATA & DETAILS
grape varieties

Vintage (Pinot Noir, Shiraz)

Quality

quality wine

Origin

Burgenland, Austria

Region

Central Burgenland

sugar level

dry

Alcohol 

12.5% vol (2021 vintage), 11.5% vol (2022 vintage)


cellar technology

Classically expanded in steel tanks

closure

screw cap


Here are matching gift boxes.
×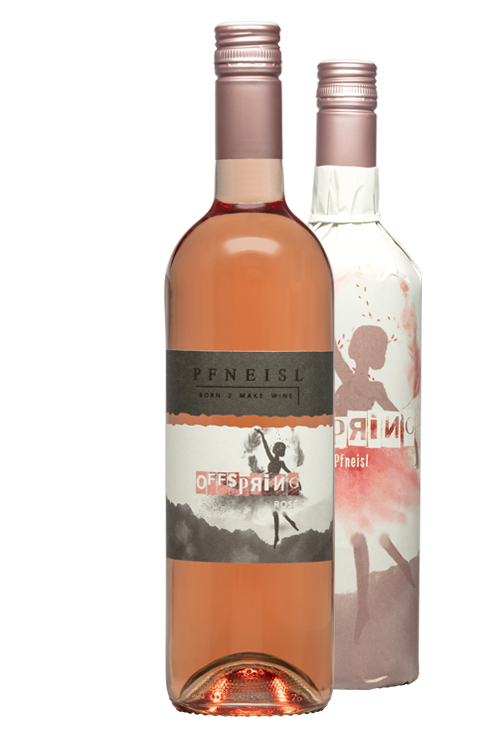 >